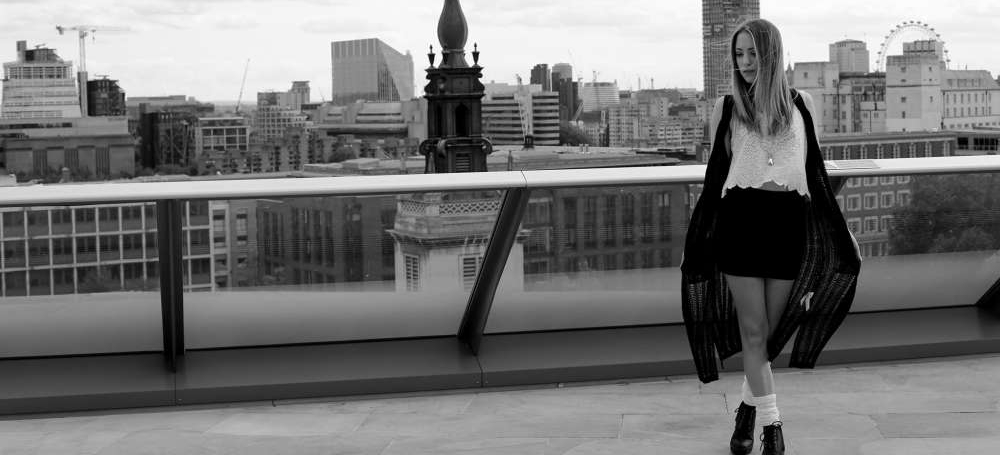 Denna användare har inte lagt till några uppgifter till sin profil ännu.
I was born and raised in Stockholm, Sweden. At five years old I started to engage in drama and dance activities and later attended Viktor Rydbergs Performing Arts High School. While in school I performed in several school plays, as well as taking my first steps onto the TV screen, participating in several commercials.
After graduating high school, I moved to Los Angeles to attend Santa Monica College where I got her Associate of Arts Degree in Theatre Arts, graduating with high honors. While working as a project coordinator at a Hollywood based production company I participated in numerous short films including Stroll and Zombabie, but later decided to continue pursuing my career in London.
While in London, I was a founding member of the theatre group Acting Now Co-Workshop and played the lead in the short film Who Owns An idea. After a year I finally settled back in Stockholm where I am currently working as an actress. Besides my work on film and TV I am working as an actress for Zilloman & Co. as well as Mondiala Entertainment.
Furthermore, I am the founder and owner of the company Teaterkollektivet which is a Stockholm based acting collective with over 300 current members. Through this company I am teaching acting techniques and scene study and constantly work with other performers to improve and perfect mine and their craft.
 Film/Television
The Romance - Lead - Dir. Jacob Jorgensen
The Mirror - Lead - Dir. Jacob Jorgensen
Who Owns An Idea - Lead - Dir. Lucas DiSparrow
Zombabie - Lead - Dir. Harry Guigui
Stroll - Co-Star - Dir. Adam Perna
Red Bluff - Supporting - Dir. Aria Inthavong
Karolinska Rekryterar Commercial - Principal - Omanovic Productions 
Deichmann Commercial - Featured - Bacon Productions
LeoVegas Commercial - Featured Extra - Moviemall
Inga Lindström - Featured Extra - Bavaria Film
Canvas Music Video - Featured - Dir. Victor Holmberg
​
Theatre
Zombie Apocalypse Revamped - Alex - Dir. Andreas Dyfvermark
The Front Page - Jenny/Police Officer - Dir. Janie Jones
Våningar Emellan - Joel - Dir. Julia Kommel
En Uppstoppad Hund - Nelly - Dir. Martin Geijer
Training
Acting for Reel - Hans Montelius - Cinemantrix
Technique Study - Lukas DiSparrow - Acting Now Co-Workshop
Scene Study/Cold read - Brent Harvey - Anthony Meindl's Actor Workshop
Scene Study/Cold read - Sean Riley - Anthony Meindl's Actor Workshop
Acting I - Adrienne Harrop - Santa Monica College
Acting Early Historical Styles - Adrienne Harrop - Santa Monica College
Acting Late Historical Styles - Adrienne Harrop - Santa Monica College
Modern Contemporary Dance - Cati Jean - Santa Monica College
Ballet - Cynthia Molnar - Santa Monica College
Voice Development - Crystal Robbins - Santa Monica College
Stage Movement - Perviz Sawoski - Santa Monica College
Acting for Screen - Vladimir Dikanski - Kulturama
House Dance - Eroll Dobreva - The Ballet Academy
Acting for Stage - Martin Geijer - Viktor Rydbergs Gymnasium
Improvisation - Martin Geijer - Viktor Rydbergs Gymnasium
Voice- and Movement for the Actor - Petronella Borseman - Viktor Rydbergs Gymnasium
Physical Theatre - Petronella Borseman - Viktor Rydbergs Gymnasium
Directing - Lisa Dahlberg - Viktor Rydbergs Gymnasium
Private song coaching - Katarina Byman Seger
Jazz- and Show Dance - Various Teachers - Lasse Kühlers Dance School
Musical Theatre - Various teachers - Värmdö Kulturskola
Crystal Robbins
Andreas Dyfvermark
Ulf Andersson
Brent Harvey