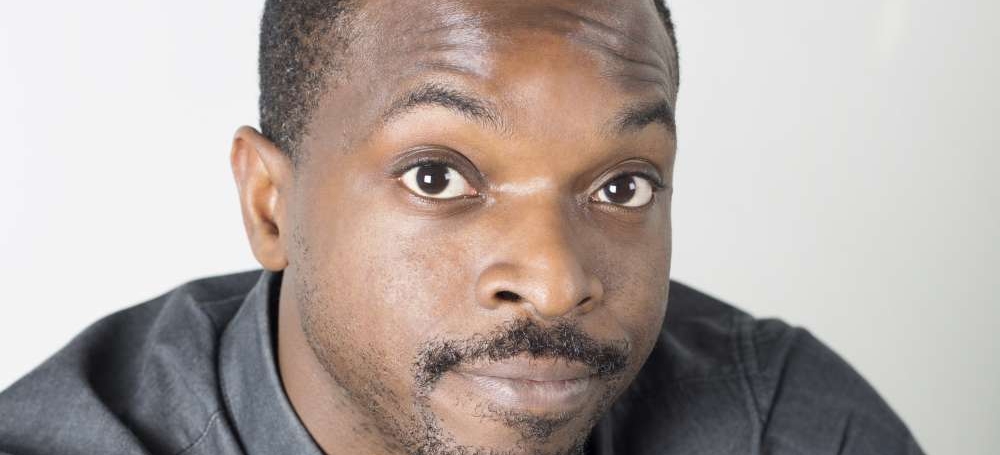 Denna användare har inte lagt till några uppgifter till sin profil ännu.
Kojo Akolor
A comedian and entertainer known as much for his contribution to Swedish morning radio as one of the hosts of Morgonpasset i P3, as he is for co-hosting large television productions such as Musikhjälpen (Music Aid), Kodjo Akolor is recognized as one of the personalities of Swedish show business. Akolor was born Kodjo Akolor on June 15th, 1981, in Danderyd, Stockholm and was raised in the small community of Vallentuna, right outside of Stockholm. He is the son of Grace Mahama and Say Akolor, both of Ghanaian descent. His parents came to Sweden from Ghana in 1980 and shortly after Kodjo Akolor was born.
Growing up as the only black kid in the neighborhood, Akolor often had to stand up for himself. He was never into sports but instead developed an interest for comedy growing up watching amongst many other shows Raw and Delirious by Eddy Murphy. And it was his love for film and movies during his younger years that later on drove him to pursue a career in entertainment.
Akolor attended the Södertörn University in Stockholm, where he majored in Business and Economics. It was there that he with the help of his then girlfriend and later on wife decided to give stand-up comedy a shot and went to attend a comedy course in Svalöv the summer of 2005. And his journey begun. He started out as a stand up comedian on August 23th, 2005, at a small underground club in Stockholm called Ove med Skägget. After about 6 months performing at similar clubs (Big Ben, Syster & Bror etc) he got discovered by Marcus Palm and Mårten Andersson and asked to perform at a more regular basis at their clubs. He was still studying at the University and took a break from comedy when he went on a study abroad semester in Paris. On his return to Sweden he was even more determined to pursue his career as a comedian and was shortly after that (2008) asked to be the side kick on Swedens got talent - the Swedish version of America's Got Talent. Akolors career hit an upswing with Talang and he was during that time also part of a number of comedy themed television shows such as The Parliament and Extra Extra. Akolor dropped his studies at the University in 2008 with the goal to pursue his career on a full time basis.
In the fall of 2009 he was asked to be one of the hosts of Morgonpasset i P3 - a morning show on the Swedish radio. Morgonpasset helped establish his appeal as one of the voices of Swedish radio and was later on followed by his role as one of the hosts of Musikhjälpen (Music Aid) - collaboration between Swedish radio and television aimed at raising money for various causes such as poverty and HIV. He was asked to come back 4 years in a row.
In 2014, Akolor was the main host for P3 Guldgalan - Sweden's most viewed music award show broadcast on Swedish radio and television and was the co-host for the same show in 2015. That same year he won the Swedish radio award for the Best Male radio host of the year.
Akolor started his second company Awesome Productions together with his friend and colleague David Druid in 2015 with the aim of pitching and producing television shows. The first product of that collaboration was Nyheterish - a short series of comedy clips focusing on news broadcasting with a humorous twist.
Welcome to Sweden was in 2015 one of the first television shows where Akolor played a part as an actor, here as the personal trainer Chuck. Wanting to learn and do more film and acting, Akolor attended The Lee Strasberg Theater and Film Institute in New York, the summer of 2015. Amongst the recognition's received during his career, Akolor can to date be seen as one of the famous faces representing Sweden at the Swedish Hall of Fame in Arlanda, the Stockholm City Airport
Vini vidi vici 2017
Full patte 2016
Welcome to SWeden 2015
The Lee Strasberg Theatre & Film Institute