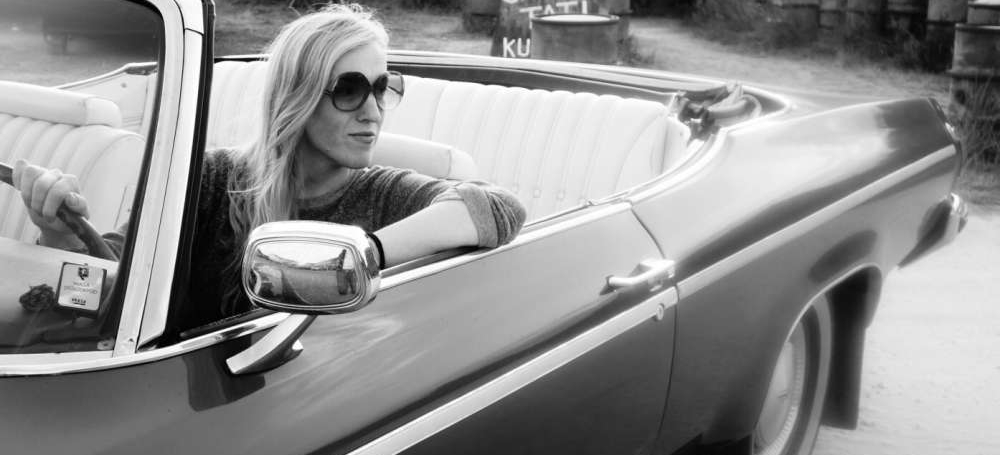 Denna användare har inte lagt till några uppgifter till sin profil ännu.
I grew up in Germany (born in the former GDR / German Democratic Republic),
started to work at the big city theatre in Dresden at the age of 18 and got my music degree (vocal) in Hamburg.
Besides that I worked with comedy, improv & stage theatre, played in my first short movie , got invited to perform at a music festival in Sweden - and fell in love with the country. And sometimes you just have to jump...so I changed country and work and live in Sweden since 2011.
In Stockholm I performed at the Playhouse theatre in Stockholm , did a couple of soloshows
(a Marlene Dietrich Soirée / a Bertolt Brecht recital.) , and most important: I finally got more and more into film acting!
One of my latest shortfilms is attending at the Gothenburg filmfestival right now - and I have some exiting projects coming up ...
Besides my acting & singing profession I get booked a lot as a voice-over actress. Big asset: my ability to do a vast variety of different accents & dialects. Fluently in german, swedish and english, conversationally in norwegian, french & swedish signlanguage.
Looking forward to meet you!
FILM
DIE KLEINE FIGUR (Short) - support // dir. Tobias Bergman / Folke Film
STIMULUS (Short) - support // dir. Niklas Johansson / Chilly Wildbeest Productions
IN ALLER FREUNDSCHAFT (Short) - lead // dir. Cecilia Bernstein / AR Productions
STORSTADSFJÄRILL (Short) - support // dir. Niklas Johansson / Chilly Wildebeest Productions
DAGENS AGENDA (Short) - lead // dir. Ted Garden / Filmschool Täby
HEMMAFESTEN (Short) - support // dir. Elie Kellermann / Kulturama
MANNEQUINS (Short) - support // dir. Niklas Johansson / Chilly Wildbeest Productions
EN PARAFILLI TILL (Short) - lead // dir. Jakob Bergmann / Smalben Productions
COMMERCIAL
PROAQTIC - prevent online child abuse (lead) // Alltio Productions
THEATER / SHOW
BERTOLT BRECHT- DAS PROGRAMM (lead) // dir. Helena Collert
A MARLENE DIETRICH SOIRÉE (lead) // Own Production
MED ÅLDERNS RÄTT (double roll, support) // dir. Fillie Lyckow / Playhouse theatre Stockholm
CAFÈ AMAZONIEN (lead) // dir. Franz Wittenbrink / St. Pauli theatre Hamburg
FAME (lead) // dir. Ralph T. Linke / Staatsschauspiel Dresden
FAUST - J.W. Goethe (lead) // dir. Gerd Häntsch / Schoolstage, Kulturpalast Dresden
INTUITION IN ACTION , 2017 // Workshop / Stephen Rappaport, Stockholm
KAOSIMPRO (improvisational theatre), 2016 // Workshop / Improvisationsteater Stockholm
MUSIKDRAMATISK GESTALTNING FÖR OPERAKÖR (acting for opera choir), 2016 / part time study at the
                                                                                                        University Royal Opera College Stockholm
OPERA, 2015- // Singing lessons at the University Royal Opera College / Hanna Hollesen,  Stockholm
VOICE COACHING, 2013 // Voice lessons / Eva Lagerheim, Stockholm
ENGLISH FOR ACTORS , 2010 // Workshop / Greta Amend, Berlin
ENERGIZING THE ACTOR, 2009 // Workshop / Greta Amend, Berlin
IMPROVISATIONAL THEATRE, 2008 // Workshop / Erik Schäffler, Hamburg
IMPROVISATIONAL THEATRE, 2007 // Workshop / Anne Weber, Hamburg
HAMBURG SCHOOL OF MUSIC, 2005-2008 // Degree in Music (major: vocals) / Hamburg
VOCALINE, 2003-2004 // preparing music school / Hamburg
MONOLOGUE CLASS, 2000-2004 // Acting Lessons / Helga Werner & Heinz Drewniok (Staatsschauspiel Dresden)