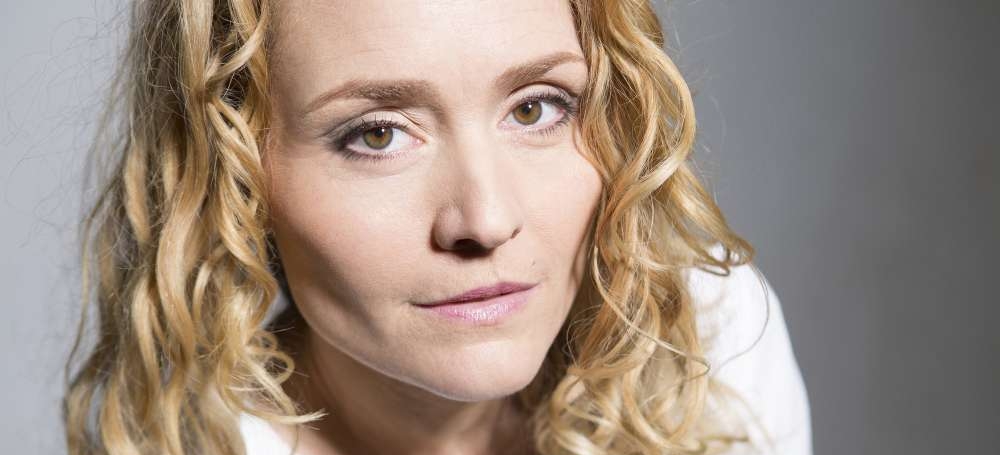 Denna användare har inte lagt till några uppgifter till sin profil ännu.
I studied acting at the Lee Strasberg Theatre Institute in New York and continued with acting coaches in Los Angeles and Stockholm. This past fall I performed in a play that I wrote myself which is going on national tour next fall. My love for film has also taken me behind the camera, as I have recently filmed and produced several documentaries and independent narrative film projects.
I am an athletic person who enjoys Bikram yoga and have trained competitively in judo for seven years and karate for five. I love downhill skiing and inline skating. I also love traveling to see and experience new places and meet new people. I lived in the United States for three years (Oregon, New York, Los Angeles & Atlanta), and have also lived in Germany and Switzerland. I am fluent in Swedish, English and German.
FILM
 EFTER SKOLAN / Lead/ Flipp Film/ Gisela Nadasy
 IN ALLER FEUNDSCHAFT / Lead / AR Production / Cecilia Bernstein
 LATTE MOMS / Lead / AR Productions / Elisabeth Seth Rippe
 ETT AVSKED / Lead / Flipp Film / Gisela Nadasy
 MOMMY´S BOY / Lead / Cinemantrix / Hans MonteliusLETARKÄRLEK.SE / Supporting / Purple Planet Prod. / Madeleine Falk
 DE SVENSKA KVÄLLARNA / Lead / Swedish Frames Edinim / Jonatan Kruse
 INNAN BLADEN BLIR TILL VINGAR / Lead / KYTV / Marie Nygren
 UNDER BAR HIMMEL / Lead / WALL scenproduktion / Stefan Wall
 MARDRÖMSLÅDAN /Lead / Medieinstitutet / Tord Danielsson
 SINNESFRID / Lead / Berghs / Per Wallenberg
 SISTA DYGNET / Lead / Stockholms Filmskola / Max Lauritzon
 EN SVAL MADRASS / Lead / KYTV / Sebastian Nyman Agdur
 DEN UTVALDE / Supporting / Desperado Film / Eric Donell & Martin Söder
 ACE/ Lead / Searching Pictures / Jonny Borg
 NOLL TOLERANS / Supporting / Sonet Film / Anders Nilsson
                                                           
TELEVISION
 KONSTEN ATT FÅ SIN MAMMA ATT GRÅTA / Guest Star / SVT / Victor Beer
 VÄLKOMMEN ÅTER / Guest Star / TV4 Jarowskij / Staffan Lindberg
 FRIENDS ("The Last One") /  Guest / NBC / Warner Bros. / Kevin S. Bright
 BLÅSNINGEN / Lead / TV3 MTV / Ulf Larsson
 BROTTSVÅG / Guest Star / TV5 Jarowskij / Erik Lejonborg
 NYA TIDER / Guest Star / TV4 Jarowskij
 EN FYRA FÖR TRE / Guest Star / TV4 MTV / Sven Strömersten-Holm
  (Three's company)

THEATRE
 FRI ATT FLYGA / Lead / Teater Tribunalen / Elisabeth Seth Rippe
 THE IMPORTANCE OF BEING EARNEST / Lady Bracknell / Amandas Teater / Erik Otterberg
 CATCHING THE BIG FISH / Lead / Tour Sweden / Rune Jakobson
 FYRA BRÖLLOP & ETT BAD / Supporting / Fjäderholmsteatern / Hans Berntson
 RONJA ROBBER´S DAUGHTER / Lovis / WALL Scenproduktion / Stefan Wall
 THE PEOPLE OF HEMSÖ / Ida / Fjäderholmarna / Olle Ljungberg
 HERRGÅRDSMORD / Lead / Wall&Vivien / David Wall
 V FOR VENDETTA / Vallery Page / Stockholms blodbad / Erik Wernqvist
 BUSSNASSE/ Busnasse / Lisebergsteatern / Elisabeth Seth Rippe
 SUNES TJEJTRASSEL / Maria Perez / Lisebergsteatern / Elisabeth Seth Rippe
 MY CUP RANNETH OVER / Lead / Marilyn Monroe, New York / Hope Arthur
 ANTIGONE / Antigone / Marylin Monroe, New York / George Loros
The Lee Strasberg Theatre Institute / New York
Acting Coaches Barry Papick, Jeraldin Baron and Susan Peretz / Los Angeles
Clown & Buffoon Phillippe Gaulier / Paris
Method Acting Mentors Elisabeth Rippe, Rune Jacobsson and Cacki Westerlund / Stockholm
Tjechov Ulf Pilov / Stockholm
Improvisational Theatre Teateraparaten / Stockholm