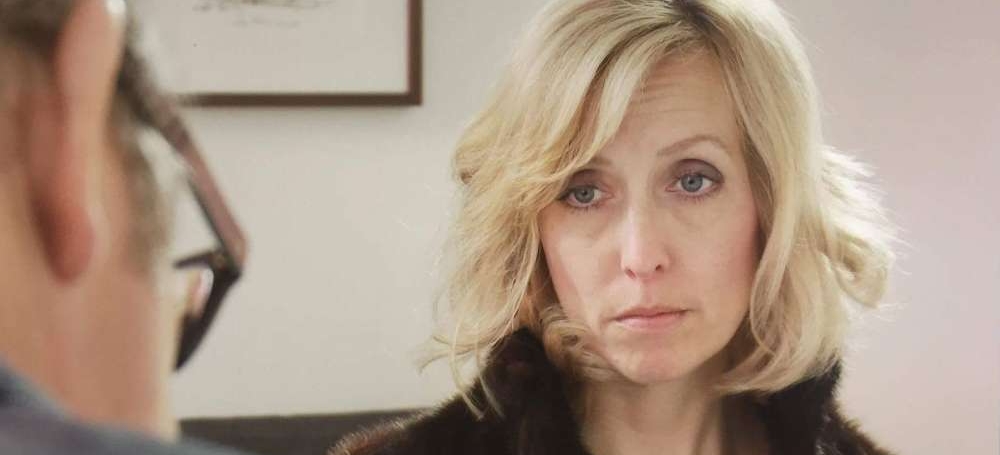 This user has not added any information to their profile yet.
Just like most actors with a calling, I knew before I could walk that I wanted to act and sing for a living as an adult. My dad is a, now retired, jazz drummer, so I grew up in smoky jazz haunts. Jazz and Swedish folk music were my first loves combined into one. English language my second and I could speak the language fluently when I was nine. Many years have passed since then, and I have spent a lot of them traveling and flitting from one place to the next. I started school early and after high school I went to Paris with a friend to truly learn how to speak French. She stayed in Paris, I crossed the channel and went to do my drama training in London at Mountview Theatre School. A singing gig took me back to Sweden after graduating from Mountview, after which I chose to do an additional training in Stockholm - this time in musical theatre and dance at Kulturama. My first job after leaving Kulturama was as one of the leads in a new musical called "Judinna" that played at the now closed theatre "Glashuset" on Södermalm, Stockholm and on tour in the Gothenburg region. After "Judinna" I embarked on several cruise contracts as the Principal Vocalist in the on-board musical theatre team. In between contracts I moved back to London and had my base there. I interspersed my cruise contracts with tours around the UK with musical theatre shows and doing performances with my own jazz quartet at different jazz scenes around London. As well as working as a waitress, of course 😉
In 2004 I had a personal health issue that took me away from the stage for a couple of years. In 2006 I was on the mend but had at this point started to miss Stockholm so much that I decided to move back home. I had not been back for more than 3 months when a producer phoned me and offered me the Principal Vocalist part in a huge cirque show right on the spot. It turned out to be completely legit and true, so after a weird 24 hours of tossing and turning I decided to, once again, pack up my belongings and head to Portugal. Nearly all of 2007 I was part of the wonderful cast of "FOUR-spirit of the elements" at the Casino in Estoril and truly took me back to my roots in terms of singing. I created my own songs which I performed during the acrobatic acts. It was a collaboration together with the acrobats in order to find the right type of singing for their act. It was wonderful. Yet after 9 months of doing the show I felt it was time to go back home - for the second time.
Since my "true" return to Stockholm in 2007/2008 I have mainly worked as a voice-over artist (since I´m bilingual) and in commercials and short films. I have also done numerous private events as a singer, either as a solo artist or together with my vocal group 3´s Company.
When I started to approach the big 4 0 a few years back I had come to the conclusion that the chapter of love and family life would never be written in the "Book of Erika". Initially a very sad realisation for me, I slowly came to terms with it and started to engage myself in an organisation called "Mentor". And just when I had come to terms with being single for the rest of my life, what happens...? I meet Douglas. Not through "Mentor", but through other life events. Well, it was truly a blessing. Talk about meeting someone in the eleventh hour!! As is often the case, it didn´t take long before we discovered I was pregnant with Daisy, born in August 2013. In 2014 Douglas and I got married, already pregnant with daughter number two, Poppy, born in March 2015. As you can imagine, being an "old" mother and having two children so close together is quite intense. However, although having been home with both girls for a long time (and I´m still home with Poppy, the youngest), I have managed to squeeze in some concerts, commercials, voice-overs and short films. My husband built me a sound booth in our flat so I can do a lot of jobs from home. The sound booth also sparked the idea of starting a podcast which premiered in May last year (2016). So long the podcast is only available in Swedish, but I have plans to do every other recording in English. To be continued..!
In terms of my acting, I see myself as an actress first and foremost. For me the story is key and it is my job as an actress to convey it as truthfully as the character demands. Taking part in the two past Bob Dolman workshops that were held in Hans´ studio in Stockholm were such an inspiration and truly reignited my passion and flame for acting and performing. Hello acting world! Here I am! 😀
FILM/TV/WEB
Short "Din Anders", Lead Role, Fruitcake Film / Independent, Jacob Jörgensen (director), Carolina Nordlund (DoP)
Short "Ett oväntat avsked", Lead Role, Mats Danielsson (director), Rob Unck (DoP)
Short "Polly", Supporting Role, Julija Green & Eric Ernestedt (directors/producers)
Short "Parkbänken", Lead, Fruitcake Film / Mindpool, Peder Groth (director/producer), Ricky Gevert (DoP)
Short "Dead Prospects", Lead Role, Fruitcake Film, Maria Kruse (director/producer), Jonatan Kruse (DoP)
TV commercial "Dina Försäkringar", Lead Role, Hobbyfilm, Jens Jonsson (director), John Strandh (DoP)
TV commercial "Kleenex" (USA, Canada & Mexico), Lead Role, B Reel Films
TV commercial "SJ Klassfesten", Lead Role, FLX, Felix Herngren (director)
TV commercial "Globen Ögonklinik", Lead Role, Edinim AB, Jonatan Kruse (director)
TV commercial "Eniro 118 118", Lead Role, Jesper Kouthooft (director)
Web "Temptations Catterbox", Supporting Role, Acne Film, Joakim Behrman (director), Adrian Wigerdal (DoP)
Web "Reach for change", Supporting Role, Folke Film, Maceo Frost (director), Jakob Preischi (DoP)
Web "Din Talang", Supporting Role, Slutet är Nära, Jonas Hong Soo Eriksson (director), André Lindholm (DoP)
Web "Duschklockan", Supporting Role, SABO, Snask, Oskar Lundgren (DoP/producer)
Finalist "West End Star", TV 5
Featured guest "Go´Kväll", SVT
STAGE
Soloist, Strandvägen 7A, Conrad Boqvist (MD) 
Soloist, Ansgarskyrkan, Rickard Karlsson (MD)
Soloist, Kungliga Borgen 1818
Soloist, Bodals Kyrka, Patrik Svedberg (MD)
Soloist, Högberga Gård, Andy Fite (MD)
Soloist, Sigtuna Stadshotell, Andy Fite (MD)  
Soloist, Högberga Gård,  Patrik Svedberg (MD)
Soloist, Teaterskeppet, Patrik Svedberg (MD)
Soloist, Eric Ericssonhallen, Per Björling (MD)
3´s Company, SSAB Sales Conference, Patrik Svedberg (MD)
3´s Company, Operaterassen, Daniel Palm (MD)
3´s Company, SSAB Capital Markets Day, Clarion Sign, Patrik Svedberg (MD)
3´s Company, private event, Patrik Svedberg (MD)
Moderator, Stockholm Short Film Festival, Bio Rio
Entertainer for the troops, the Swedish Army (Swedish translation: Fältartist)
Principal Vocalist, cirque show "Four – spirit of the elements", Michael McPherson (director)
Principal Vocalist, several cruise vessels, Openwide International (producer)
VOICE-OVER/RADIO
Voice-over (English), Looklet, Pre/Post Studios, Micke Wedberg (director/producer)
Voice-over (English), Swedish Viking Museum, Staffan Götestam (director/producer)
Voice-over (English), SKL, Swedish Frames, Jonatan Kruse (director/producer) 
Voice-over (English), SABO, Snask, Oskar Lundgren (DoP/producer)
Voice-over (English), Swedish Maritime, Swedish Frames, Jonatan Kruse (director/producer)
Voice-over (English), SCA, Pre/Post Studios, Micke Wedberg (director/producer)
Voice-over (English), ScandiDos, Swedish Frames, Jonatan Kruse (director/producer)
Voice-over (English), Swarovski, Pre/Post Studios, Micke Wedberg (director/producer)
Voice-over (English), Proline, Edinim AB, Jonatan Kruse (director/producer)
Voice-over (Swedish), Statoil, Underton, Ola Tappert (director/producer)
The Erika Dittmer podcast 
Main professional education:
3-year acting at Mountview Theatre School, London (1992-1995)
Additional education:
2-year musical theatre and dance at Kulturama, Stockholm (1996-1998)
Bob Dolman workshop x 2, film acting (2016)
English, French, Portuguese, Swedish
Bob Dolman, script writer & director
Jonatan Kruse, director & producer