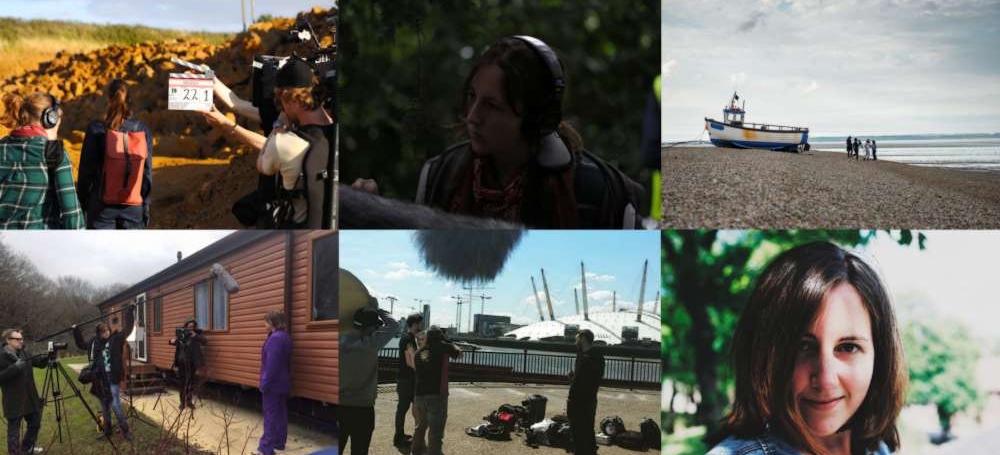 This user has not added any information to their profile yet.
Vänlig och arbetsam britisk ljudtekniker med stark erfarenhet att jobba inom filmproduktioner inklusiv av kort, lång, event, dokumentär och reklamfilmer genom UK och Sverige. Jag har bra kunskaper av att arbete som både A och B ljud, med tidigare kunder inklusiv av Rebellion Developments Ltd., the Royal Bank of Scotland, AppleJack Creative Media Ltd. och the University of Nottingham.
Jag flyttat till Sverige i början 2017, och är verkligen angelägen för att träffas och arbete med nya produktioner här. Om det finns nånting att du behöver med ljud snälla kontakter mig och vi kan prata vidare.
DRAMA
Somnium (2016 – Post-Production) D.O.R.O. Films. Dir. Mayed Al Qasimi – Production Sound Mixer
Time and Again (2016 – Post-Production) Dir. Kelly Webster – Production Sound Mixer
Here Comes the Sun (2016 – Post-Production) Infinite Film Ltd. – Production Sound Mixer
Harbour (2016 – Post-Production) Reel King Media. Dir. Raine McCormack – Boom Operator
Another Life (2016) dir. Javid Rezai – Production Sound Mixer
The Final Girl (2015) Superfreak Media. Dir. Liam Banks – Location Sound Recordist
Captive (2015 – Post-Production) Scar Tissue Films. Dir. Rick Kinsella – Boom Operator
Shadow of the Dragon Lady (2015) Yarag Films Ltd. Dir. Gary Morecambe & Smari Gunn – Location Sound Recordist
Forbidden Fruit (2015) Eagle Eye. Dir. Jonathan Hawes – Location Sound Recordist
Dysnomia (2015) Coalescent Films. Dir. Nick Archer – Location Sound Recordist/Post-Production Sound
Castle Boulevard (2015 – Post-Production) Coalescent Films. Dir. Nick Archer – Location Sound Recordist
DOCUMENTARY
Music Producers (2017) Garde Productions AB – Production Sound
A Modern Knight (2016 – Post-Production) Rebellion Developments Ltd. – Production Sound Mixer
CORPORATE/COMMERCIAL
Lindsey Kemp Event Series @ Ace Hotel (2016 – Post-Production) – Production Sound Mixer
International School of Screen Acting Showreels (2016) – Production Sound Mixer
Splash (2016) Thompson Cruises/AppleJack Creative Media Ltd. – Production Sound Mixer
Black Cultural Archives Series (2016)
Whose Holiday Home is it Anyway? (2016) Apple Jack Creative Services Ltd./Park Resorts – Production Sound Mixer
Crossing the Line (2015) Go Film IT/ChildNet – Runner/Boom Operator
Administration Training Series: University of Nottingham (2014) – Sound Recordist/Editor
Game Audio: FMOD and Unity Certificate - SSR 2017
Music BA Hons (1st Class) - University of Nottingham 2010-13 (inklusiv av film ljud)
Music Technology A Level (A Grade) - King George V College 2008-10