Features and Shorts
We have won over 40 awards for our short and feature screenplays.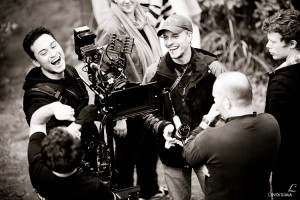 Our films have aired on American TV, in Times Square, at Grauman's Chinese Theater on The Hollywood Walk of Fame, before the Swedish Oscar submission at The Writer's Guild Theater in LA and at film festivals all over the world, from Beijing and Montevideo to Cannes. Four of those film festivals have been Oscar qualifying.
Our screenplays have won awards and have been featured at film festivals and in Variety.
We are currently producing a US film set in Sweden with LA producer Gudrun Giddings.
Visit our Facebook page for up to date information on what we are doing right now.